Galway Bouncy Castles Connemara Carraroe
Caislean Spraoi An Cheathrú Rua Conamara
 Red Crocodile Bouncing Obstacle Course
46 Ft Long x 12Ft 
DISCO HOUSE OBSTACALE COURSE
46FT LONG X 12FT WIDE X 12 HIGH
GRAFFITI OBSTACALE COURSE 46 FT X 12FT
ALSO DISCO OPTION AVAILBLE
MULTI COLOUR OBSTACALE COURSE 46FT LONG X 12FT WIDE
ALSO DISCO OPTION AVAILBLE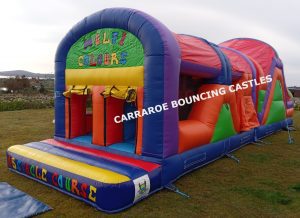 Bouncy Castles Crocodile Obstacle Course
   46Ft Long x 12Ft 
Bouncing Castle Green / Yellow Crocodile
46ft Long x 12ft Wide.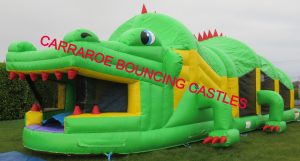 RED CROCODILE OBSTACALE COURSE BOUNCY CASTLE
46FT LONG X 12FT WIDE
Bouncing Castles Crocodile Obstacle Course 46Ft Long x 12Ft Wide.
This is the one that gets the town talking , When the kids stare at this massive impressive bouncing Crocodile you can see their jaw drop with excitement of even the thought of getting up close and exploring the inside.  Enter the mouth up to a bouncy slide and down, a bit of rock climbing up a small slide and down through a bouncing bish n bash and side pillars. This is the popular one this year so get booking as soon as possible.
 

Get Booking Now To Avoid Disappointed

.

 Contact us on 087 9314139